Forget about paying for another IELTS course
Instead of buying multiple courses for your test prep, get everything in one place with one affordable subscription.
Our subscription service offers access to all of our courses, so you can improve all IELTS skills and achieve the best results. Plus, our 24/7 customer support is available to help you any time of the day or night.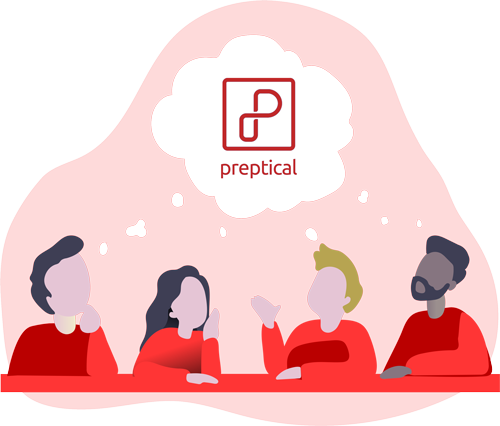 The Best Way To Become IELTS-Ready
One subscription for all courses
With a monthly or yearly subscription, you can enrol in any of the numerous courses offered on Preptical and improve all your IELTS skills
Lessons and courses for all levels
Whether you want to advance your general English or you want to improve your IELTS band score from 7 to 8, you can find the right course
Verified world-class tutors
We hand-pick the tutors who offer courses on Preptical. These are distinguished English experts with track-record IELTS experience.
Top-rated IELTS prep courses
We have a rigorous method of controlling the quality of courses on Preptical, so all courses are verified before being published
Prepare for IELTS on the go
You can watch video lessons on your computer, smartphone or tablet so you can learn and prepare anywhere at anytime
New courses added every day
Our community of tutors is always growing and always creating new lessons and courses. So you can always find fresh content on Preptical
We Can Help You Get There
We believe that taking high-quality courses from trusted tutors is the best way to secure your success in the IELTS test, and our success rate shows that we've been right.
We have made sure that the content on Preptical is verified, high-quality and effective. Our team of experts work hard so you have access to everything you need to achieve your target band score on the IELTS test.