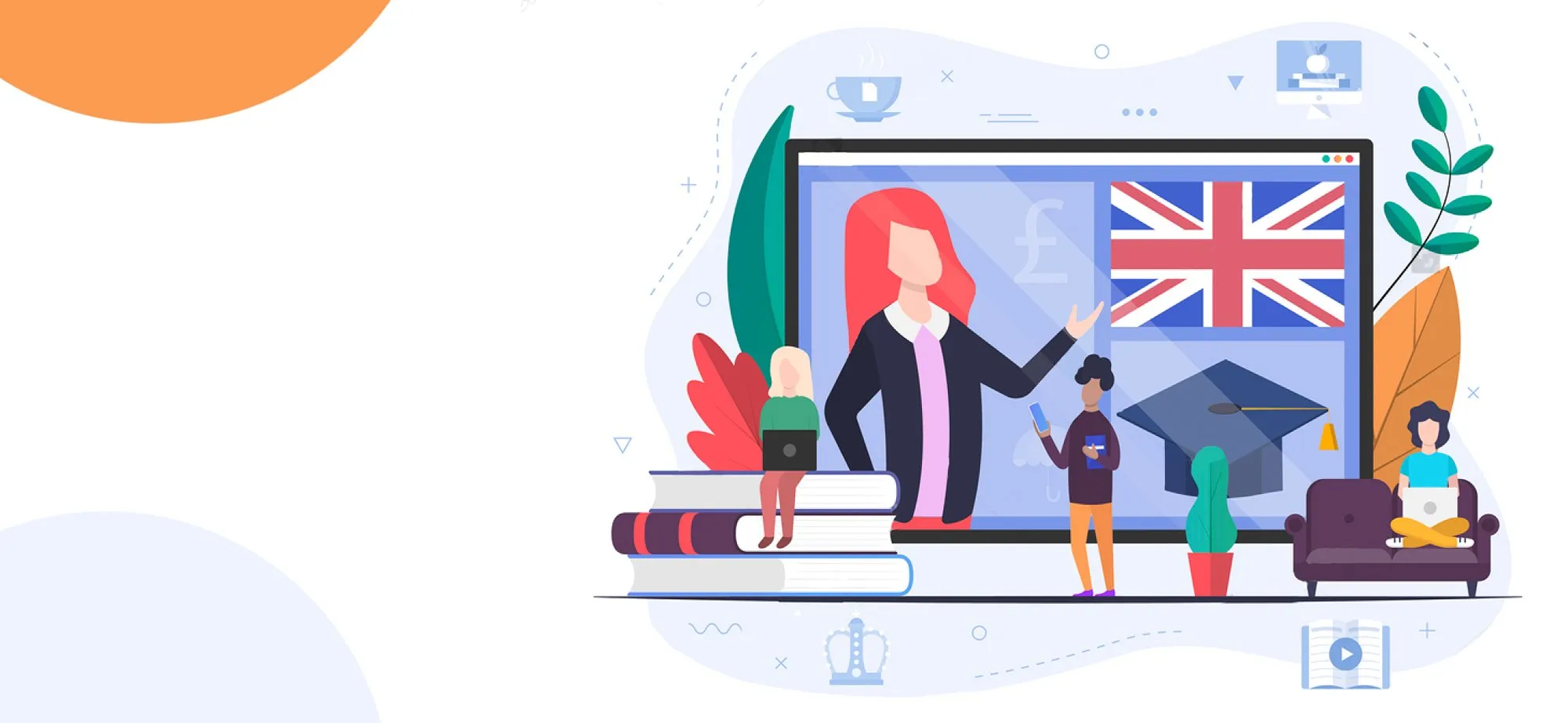 Introduction to IELTS
'International English Language Testing System' or IELTS is the most popular English proficiency exam in the world. This exam is owned and managed by IDP, the British Council, and Cambridge Assessment, and is mostly used for the purposes of employment, study, and immigration in the English-speaking countries.
One of the reasons the IELTS exam is so popular is that it is widely accepted worldwide. More than 10,000 organizations already accept this in over 140 countries. This includes a variety of entities, including colleges, universities, schools and also governments. It is also acceptable by many professional and industry organizations.
Another reason that makes IELTS popular is that it is readily available in test centres all around the world. In fact, there are over 500 test centres in more than 145 countries. In other words, IELTS has more than 200 locations in 50 countries. Besides, you can take your test on 48 dates a year, which means up to 4 times every month, depending on the country and the centre in which you are taking your test.
The IELTS test assesses four English skills. These include English literacy skills which are reading and writing, and also the ability in listening and speaking, which are the conversational English skills. These assess your English skills using a variety of question types and tasks. These include multiple-choice questions, short answer questions, form and note completion questions, etc. There are also tasks where you will talk to an examiner who is a native or near-native English speaker, and finally, you'll have to write essays or letters in English to have your writing skills assessed as well.
Since there are many different types of questions and tasks, IELTS does not only assess your language skills, but it also does an assessment of your test-taking skills. Therefore, if you want to succeed in your test and get your desired band score, you'll need to practice your test-taking skills along with improving your English.
Which one should I choose, Academic or General Training IELTS?
There are two types of IELTS tests to choose from: General Training and Academic. You must decide which you are going to take before registering for your test.
There are several factors to take into account when you want to decide which IELTS test to take. These include your goals and your needs. It is best to seek advice from the school, university, organization or government that you are applying to, to determine which test is the correct one. However, we have listed a number of examples below.
If you want to take the IELTS because you are planning to study for higher education, such as at a university or college, you might need to take the IELTS Academic test. In this case, admission to the university or college may be based on the band score that you get on your Academic test. Also, if you wish to work in a professional field, such as accounting or medical, you probably need to choose the Academic test.
In case you wish to work or get training for a job in an English-speaking country, or you want to enter a school there, you may choose to take the IELTS General Training test. Also, if you're going to migrate to an English-speaking country such as Canada, Australia, the UK, New Zealand, or the United States, you may also choose to take the General Training test.
As you can see, there are various reasons people choose to take IELTS. It is advisable to take some time and do your research before making any decisions about which test to take and how to meet your goals. You could also always contact us if you need any help.
What is the IELTS for UKVI?
The IELTS for UKVI test is used in the UK visa applications since ordinary IELTS does not meet the UK Home Office requirements. So if you are looking to work or study in the UK, this is the IELTS test that you need to take. Just like ordinary IELTS, IELTS for UKVI is also offered in two formats: Academic and General Training. The IELTS UKVI Academic and General Training tests are suitable for you if you're applying for Tier 1 and Tier 2 visas to the United Kingdom. Aside from this, IELTS UKVI is no different than the IELTS test. Both tests have the same format, the same scoring, the same difficulty and the same structure.
What is the IELTS for Life Skills?
IELTS Life Skills is a variation of the IELTS test for people who need to prove their English skills at Common European Framework of Reference for Languages (CEFR) Levels A1, A2 or B1. Unlike the ordinary IELTS and IELTS UKVI, you don't get a score in IELTS for Life Skills, but only a Pass or Fail result. A fail result means that you have not been successful in the test and your test cannot be used for your visa application.
IELTS Life Skills is available at three levels: A1, A2 or B1. You need to choose the level before taking the test. IELTS for life skills tests are not offered in as many test centres as the ordinary IELTS so you need to make sure if this test is offered in your country before considering it. You can see a list of all available IELTS tests in each country here.
How much does IELTS cost?
IELTS test costs around €200 all around the world. However, each test centre sets its own fee, so there is no one single answer to how much the IELTS costs. We have compiled a complete list of IELTS fees, test dates and locations in every country. You can see this list here.
On average, people take the exam 2.2 times before they can get their desired band score. This means that they spend more than 400 Euros on the test only, not considering the cost of classes, study material, etc. So it is advisable to make sure you are ready to take the IELTS test, before registering and booking a test date.
How long is the IELTS test?
Each section of the IELTS test has its own time limit, so first, we will look at a section-by-section breakdown of the test.
In both Academic and General Training, the Listening section is 30 minutes long. In this section, you'll listen to four audio tracks and the exam questions. This means that on average, you'll have 7.5 minutes to listen and answer the questions of each audio track. You can see the details of the Listening section here.
After the Listening section, you'll need to answer the Reading test, which is 60 minutes long. The Reading section has a different structure and format in the two IELTS types. Academic's Reading section contains four long university-style educational passages while in the General training it has 2 or 3 short non-fiction passages, two short work-related passages, and only one long academic text. Learn more about the Reading here.
Then there is the Writing section. In both versions of the test, you will be given one hour to complete the two writing tasks. The first writing task should be at least 150 words, and the second one is a more extended essay of 250 words or more. The topic of the first task is different, however. In  General Module, you should write a letter to someone, asking for something while in Academic, you are asked to summarise the information that you see in a table or chart. The second task of the writing section is more important since it carries twice the marks of the first task. You can find more information about the Writing section here.
The last skill that will be assessed in IELTS is your Speaking. The Speaking interview will usually last 11 to 14 minutes, and the examiner who is interviewing you manages the pace. So in most parts, you don't need to worry about your time limit. However, in the second section of the Speaking test, which is also known as the cue card section, you need to watch your time. In this section, the examiner will show you a cue card with a question on it. You then have only 60 seconds to prepare your answer and write some notes, and after that, you should talk about the topic for 1 to 2 minutes. Learn about the details of the Speaking test here.
To sum up, the exam usually takes less than 3 hours: 2 hours and 30 minutes for the Listening, Reading, and Writing parts, with an additional 15 minutes or so for the Speaking interview, which is usually done at a different time. Since you don't get a chance for a break between the sections, this timetable is almost fixed.
What is considered a good score?
There are no good or bad IELTS scores since it depends entirely on your band score requirements. This requirement can be different from country to country, institution to institution, or even among programs within each institution. Therefore you should check the individual program's needs to determine the score required.
Band scores range from 0 "non-user" to 9 "expert." You may also get a band score ending in 0.5, for example, 6.5. You will get a band score for each individual IELTS Skill (Listening, Reading, Writing, and Speaking) and you'll also get an overall band score for your whole test. This "composite" score is referred to as your band score is the average of your individual scores in each skill.