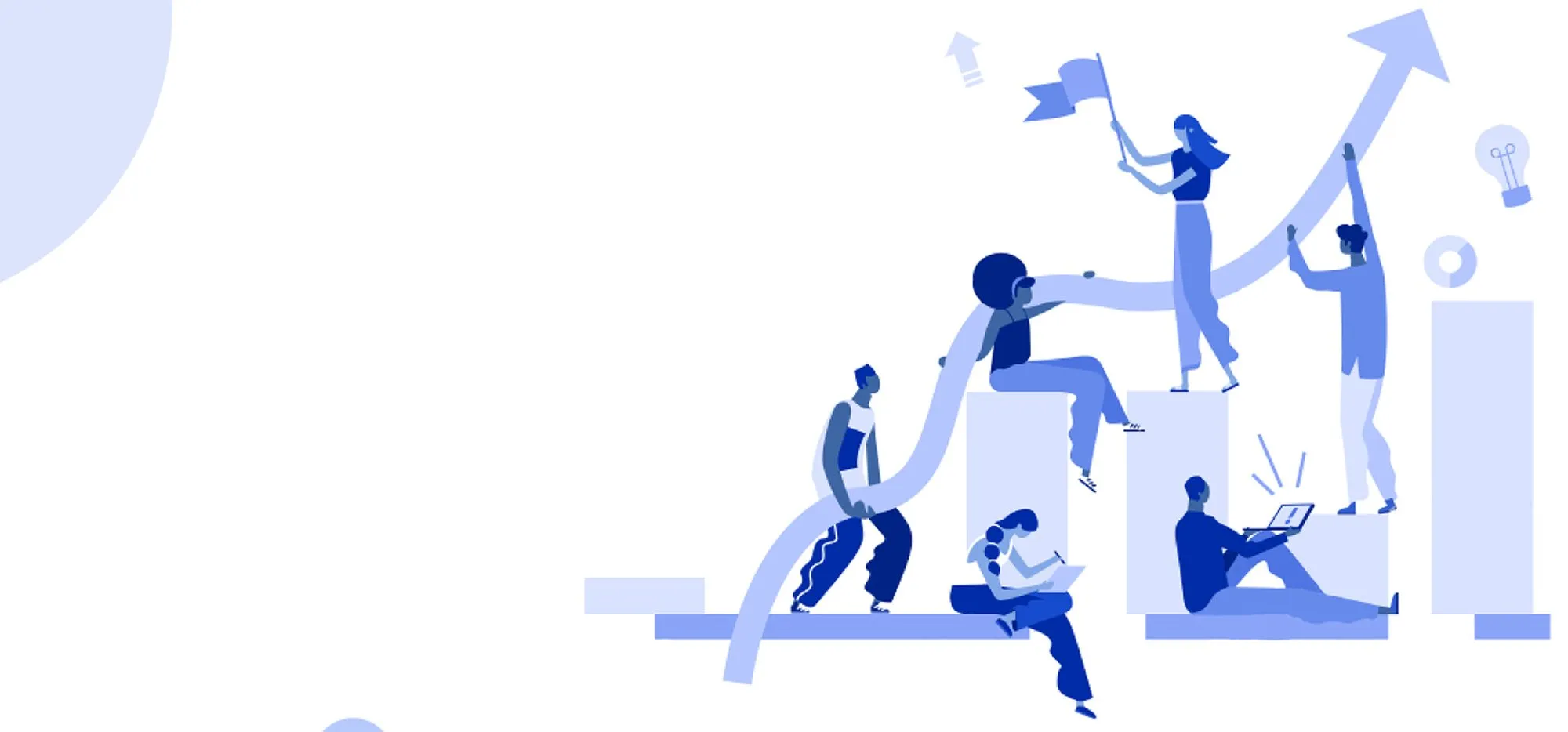 Things to Do (And Not to Do) on The IELTS Test Day, And The Days Before
As an IELTS coach, I know that many IELTS candidates are struggling with their tests. As they get closer to the IELTS test day, they become more and more concerned about the things that they can and should do to get a better result. Therefore I decided to sum up some tips and recommendations that I think IELTS candidates should consider before sitting their tests.
Things to do LONG before your IELTS test day
Learn about the test format and timing
The first thing you should learn about the IELTS test is its format and structure. IELTS is a standard test, so it always has the same format, the same question types, and the same timing. This means that if you decide to take your IELTS test in the UK, for example, it will have the same format as the IELTS tests elsewhere in the world. To get you started with the preparation, it is advisable to know the structure of the test, as well as the amount of time you have for each section of the test.
Get familiar with the speaking and writing band descriptors
To better understand what an IELTS examiner is considering when assessing your writing and speaking skills, you can take a look at the writing and speaking band descriptors. This data, which you can access from here, here and here, is available publicly and knowing them will help you prepare better for your test.
Study and practice as much as possible
You simply cannot succeed in your IELTS test if you don't study hard and practice. Therefore, you should practice all of your language skills, answer many sample questions, and write many sample writings before taking the test. You should also brush up on your listening and reading skills. This includes improving your ability to listen for details and main ideas and your ability to skim and scan reading passages.
Time yourself
Timing is essential in the IELTS test. If you don't manage your time precisely during the test, you'll probably fail to get your desired band score no matter how well prepared you are. Therefore I suggest that you time yourself when practising for the various sections of the IELTS test to see if you can answer the questions and give well organized, well-thought-out responses. Remember that many candidates find themselves running out of time in the Writing section of the IELTS test and during the preparation time for the second task of the Speaking test, also known as the cue card.
Do a full-length mock test.
Nothing can better help you prepare for your IELTS test than a full-length mock test. It is so crucial that many IELTS coaches recommend taking at least one mock test every week, on the last weeks leading to the IELTS test. Your mock test must come with an analytical report to show you how you could've done better on the test and help you avoid mistakes on the real test. If you are getting help from an IELTS coach, make sure that they can review your test results and adjust your study plan based on how you did on your mock test.
Things to do on the last day before the test
The backbone of success is determination and proper planning, and succeeding on the IELTS test is no exception. The last chance you get to improve the outcome of your IELTS test is the day before you take it. Here I have summarized a few things you can do on the last day to affect your test results positively.
Know the location.
There are always candidates who are running late for their IELTS test. Their excuses range from lost IDs to flat tires or catching the wrong bus. However, the most common excuse is going to the wrong test centre address. Going to the incorrect address costs you time and exposes you to unnecessary stress, adversely affecting your performance on the test. To avoid this, make sure that you know your test location and address and that you have the directions to get there. You should also take into account the time it takes to get there and plan accordingly. Remember that if you are late, you might not be allowed to take the test.
Check your speaking test details.
The Speaking test is on a different date and in a different location from the Reading, Writing, and Listening tests. So you have to check these details with your test centre before your test. If the speaking test is held in the afternoon and after the other tests, make sure to bring some snacks and water to help you feel energetic and ready when speaking with the examiners.
Review your notes
The last day before your test day is the best time to go over your notes. These notes include tips that you have made for yourself during your prep, sentence structures, words and phrases, or some expressions that you want to use on your test.
Eat and drink a healthy meal.
What you eat or drink the day before your test will affect your physical and mental performance on the test. It would be best if you avoid high caffeine drinks such as coffee and processed foods such as doughnuts or pizza the night before your test. A well-balanced meal including fish, steamed vegetables, and fruits along with caffeine-free beverages would be perfect. You need to be sharp and fast on your test day, so it's better to avoid greasy or heavy food that can make you lethargic. Moreover, most importantly, no alcoholic beverages should be consumed the night before your test.
Think about a positive outcome
Thinking about something is the first step to achieving it. Many people fail to achieve their desired band score on the IELTS test simply because they believe that they will fail. You should try to think positively and don't think about failure at all. Know that you are well prepared and you are going to succeed. Repeat this sentence several times: "I'm ready, and I'm going to nail it." and go for it.
Get your stuff ready.
For the test, you'll need your ID, such as a passport, some pens or pencils, and erasers. In addition, you should better have a bottle of water and some candy prepared for the test duration. Make sure that you choose a layered one because you don't have any control over the temperature of the test centre, and you might want to add or reduce layers to feel comfortable during the test. Set the alarm for the morning to get up early and avoid being rushed.
Relax
You should not do mock tests on this day because you may feel disappointed if you don't do well. Besides, taking a mock test this close to your actual test will not benefit you in any way. So it's better to relax and enjoy the time with your family and friends. You can watch English news before going to bed but don't stay up late!
Things to do your test day
Eat a full and healthy breakfast.
A good breakfast provides you with the energy that you'll need in the next several hours. The test can be very energy consuming, and you need to have concentration to do well. To help you replenish, you may even want to bring some snacks with you to eat before or after the morning tests. This is even more important if you are taking your Speaking test right after your other tests. Remember that you are not allowed to bring food or drink into the test room.
Bring a valid ID
To be allowed into the test room, you must present the same identification document you used on your IELTS Application form. This is very important to know that you won't be allowed to take the test if you do not present the correct ID.
Arrive early at the test centre
Going through security procedures and checks can take some time, and many candidates don't consider it. Therefore, make sure that you arrive early so that you have enough time to spare.
Go to the bathroom before entering the test room.
You are allowed to go to the bathroom during the reading and writing tests. However, time is very precious, and it is better to save it. It is also better for concentration on the test.
Focus only on the test
Try not to think about other issues during the test and do not worry about the score, especially if you face some hard to answer questions. Instead, try to stay calm and focus on the test so you can do your best.
Listen carefully and don't be shy.
Listen to the supervisor's instructions, and if you cannot hear them, don't be shy. Just raise your hand to let the supervisor know that you need help. The same goes if you face any technical problems with your headphones or something wrong with your chair.
Don't stop at a single question.
There are no negative points in IELTS, so if you get stuck on a question in the reading or listening sections, make a guess and move on to the next question. Don't spend much time answering one hard question. The questions have the same value, and your next question might be a straightforward one.
Important things to remember:
Do not cheat
You are not allowed to use a dictionary, spell-checker, or mobile phone during the test.
Do not lend anything to or borrow anything from another test taker once the test has begun.
The supervisor is not allowed to help you with any of the test questions
Do not talk to or disturb other candidates
Do not eat or smoke in the test room
You are not allowed to take any materials from the test room.
Do not leave the test room without first getting permission from a supervisor.
If you break these rules, your test result will be withheld you will not be refunded.
These were some important tips that I've gathered to help you prepare for the IELTS test and succeed on your test day. Remember to put them into practice, do your best, and trust yourself!