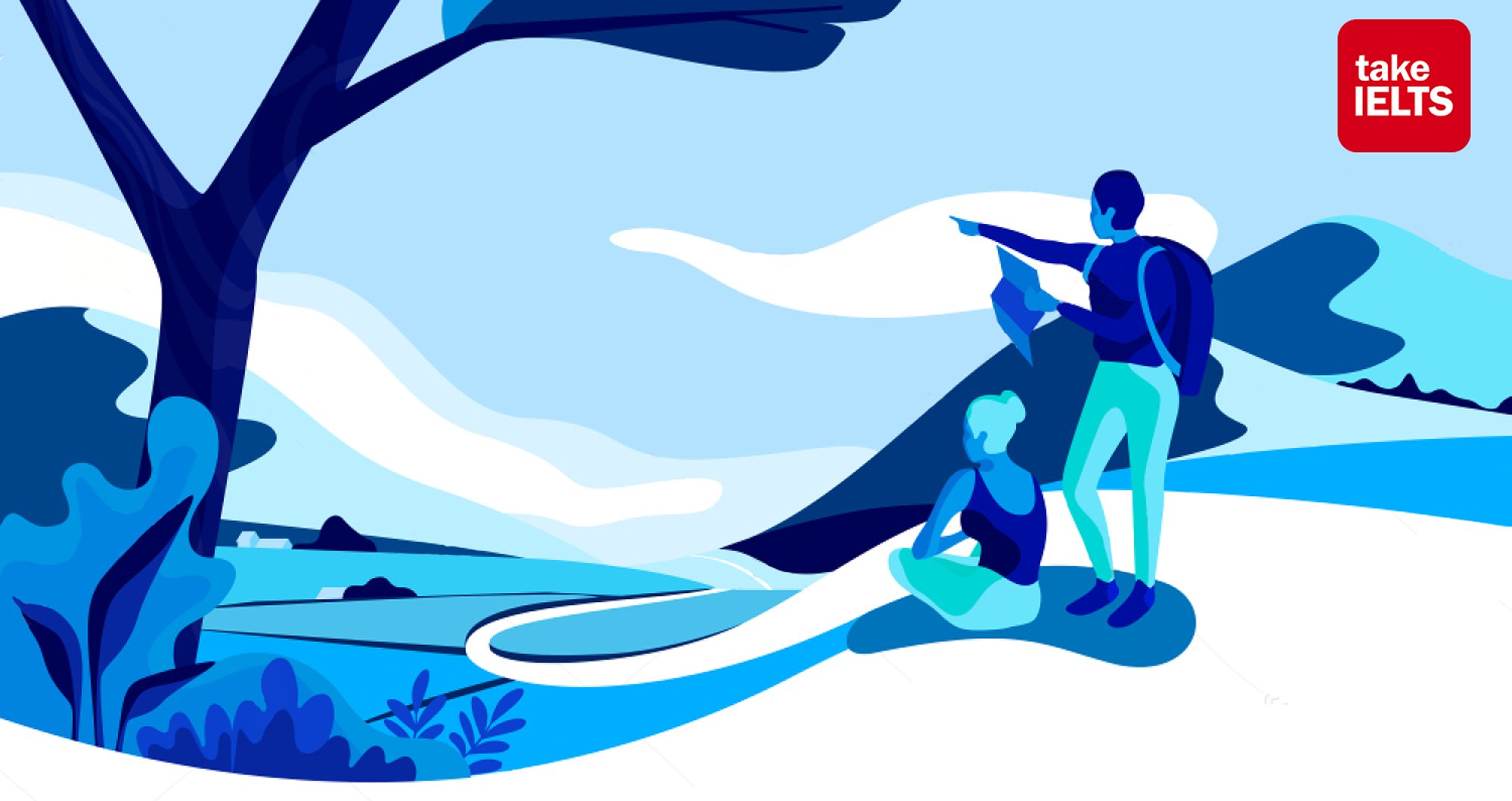 How to Succeed in IELTS With Mock Tests?
What is an IELTS mock test?
An IELTS mock test is exactly similar to an actual IELTS test. It has the same structure, the same difficulty, the same marking, and the same timing as the IELTS test. Most IELTS candidates take timed, full-length IELTS mock tests before sitting the real exam as a useful tool in their prep.
Taking IELTS mock tests is an essential step in your journey to IELTS preparation. Simulating test-like conditions helps improve your stamina, pacing, and understanding of your strengths and weaknesses.
Certified IELTS examiners mark IELTS mock tests and scores are usually returned much faster than the IELTS test. Therefore you can take many mock tests in a short period and monitor your progress as you get closer to your IELTS test.
In this article, we go over the features of an ideal IELTS mock test, and we see how taking these tests helps you achieve a higher band score in your IELTS exam.
Who should take IELTS mock tests?
When you're preparing for the IELTS, focusing on specific skills is essential. However, it is only after you take a complete IELTS mock test that you know if you're fully prepared to succeed on the exam. In fact, it is so important to take mock tests that you should make them a cornerstone of your IELTS preparation.
You might ask how many IELTS mock tests should I take before my IELTS exam? The answer is at least one each month. I know it might seem like a lot, but this is what most successful IELTS candidates do.
The exciting thing about IELTS mock tests is that you can take them at any stage during your IELTS prep. So it doesn't matter if you are new to IELTS, or you are in the middle of your prep or if you are days away from your IELTS test. IELTS mock test always has something to offer to you.
If you are new to IELTS, taking a mock test helps you familiarize yourself with the exam, and it gives you an idea of what an IELTS exam looks like.
If you are in the middle of your prep, an IELTS mock test can be a useful practice in time management. It also shows you if you are on the right track and helps you know your weaknesses and improve them while you still have time.
Moreover, most important of all, if you are close to your IELTS test day, taking a mock test can help you experience the test environment once more and allows you to do some final reviews and practices.
IELTS mock tests are also handy tools for your advisor. They give your advisor a clearer picture of how you are getting on and are good indicators of topics and question types you haven't mastered yet. It also provides a record of your progress to the advisor so they can modify your preparation plan or study material.
How IELTS mock tests can help you improve your band score?
If you ask IELTS experts how to improve your band score, taking IELTS mock tests will definitely be among their answers.
IELTS mock tests are essential tools that any IELTS candidate has in their toolset. These tests provide you with valuable insights and data that can guarantee that you get your desired band score in the real IELTS exam if analysed and put to use. In addition, many experts believe that taking Mock tests before sitting the actual IELTS exam can increase your band score by at least two full marks.
If you are not sure that you need IELTS mock tests, these are a few things to make you reconsider:
Familiarize yourself with the IELTS structure and questions
If you are new to IELTS or have just begun your prep, taking a mock test is a must for you.
As a newcomer, one of the first benefits you get from attending an IELTS mock test is that you learn about the different parts of the IELTS test, ie. Listening, Reading, Writing and speaking. You'll also learn about various tasks in each part, the number of questions in each section, and even the timing of the test. Knowing this information is essential in beginning your journey to success in IELTS.
There are many question types in each skill of the IELTS test, and IELTS candidates usually have difficulties answering one or more specific kinds of questions. Therefore by taking an IELTS mock test, you'll know which ones of these question types is causing you trouble and which ones are your strength.
Practice time management and accuracy
Time management is among the most critical issues on the IELTS test. On your IELTS mock tests, you can practice and improve your time management skills. This means putting the time that you have for a section or task into good use. It also includes learning how to be fast enough to answer all the questions on time, without making mistakes.
However, remember that speed will not get you a good score if you're not providing the right answers.
Therefore you also have to practice your accuracy on the test, and taking mock tests is one of the most effective ways to improve this skill.
Taking more IELTS mock tests helps you monitor your own time without looking at the clock too frequently. With enough practice, you'll get a strong sense of the IELTS time limits ao hopefully, by test day, you will be able to manage your time and accuracy effectively.
Identify your weaknesses and improve them.
The best time to know your mistakes is when you still have time to work on them. An IELTS mock test gives you a chance to make mistakes risk-free, without the fear of failing your real IELTS test.
Mock tests also give you valuable insight into your weaknesses. This information is useful for you and your IELTS coach to modify your study plan and resources to address these specific areas.
In short: identify your mistakes now, and you won't make as many mistakes when you're sitting at the real IELTS test.
Monitor your progress toward your desired band score
Monitoring your progress helps you build confidence as you get closer to your IELTS test. It also shows if you are on the right track in your prep.
It is recommended to take at least one mock test every weak to closely monitor your progress in the days leading to your IELTS test day. If you are improving test after test, then probably everything is OK, but if you see fluctuations in your results, it could mean that something is not right, and you need to make corrections to your study plan.
Avoid surprises on the IELTS test day.
Many things can go wrong on your IELTS test day, and you must be ready for them. Getting nervous on the IELTS test is very common and is catastrophic. Many IELTS candidates lose marks simply because they are anxious or because they face tough questions. These issues can be easily averted if you take enough mock tests before sitting your real IELTS exam.
The more mock tests you take before your IELTS, the fewer surprises you'll face on your IELTS test day.
What are the characteristics of a GOOD IELTS mock test?
There are many factors that you have to consider when choosing your IELTS mock test provider. First, look for an IELTS mock test that has the following specifications.
Full-length mock tests
A full-length mock test is a complete test with the same number of questions and the same structure as the IELTS test. This test serves the purpose of preparing you for the actual IELTS test. So take only full-length IELTS mock tests.
Genuine IELTS questions
An IELTS mock test should only use genuine questions written by the British Council. Otherwise, they won't serve their purpose of preparing you for the IELTS exam. Therefore, only take mock tests that are created using genuine IELTS questions.
Question and answers details
After taking a mock test, you shall be given the details of the questions with your answers and the correct answers. This way, you'll know which questions you answered wrong and what mistakes you made during the test so you can avoid doing them in your IELTS test.
Analytical reports
An analytical report is an essential feature of a good IELTS mock test. Analytical reports show you exactly how to improve your band score by pointing out your strengths and weaknesses. So if you are looking to improve your band score by taking a mock test, make sure that you take a mock test with an analytical report.
Certified IELTS examiners
Your IELTS test result is examined and marked by certified IELTS examiners from IDP and the British Council. These examiners have the qualifications to assess your results based on IELTS criteria. To ensure that your mock test results are comparable to your future IELTS test, you want to make sure that certified IELTS examiners also examine your mock test. So make sure that your mock test provider uses certified IELTS examiners to assess your test.
Online or offline, this is the question!
When it comes to IELTS mock tests, ease of access and delivery speed play critical roles. Nobody wants to wait for weeks to get the result of a mock test. After all, this is a practice test we are talking about, and practice is most effective when corrected and marked within a few days. Many IELTS candidates also take many mock tests before sitting on the real exam, and it means hours worth of time spent on transportation. Many candidates also don't have access to IELTS mock test centres and cannot take part in these tests unless they travel to another city to take one.
These and many other limitations have increased the popularity of online mock tests in the past few years. These tests have the feeling of a computer-delivered IELTS test, and those offered by certified test providers include all four skills. Moreover, IELTS candidates can take these tests online, so the only thing that they need is a computer and an internet connection, and they can take them wherever they are and whenever they desire.
Since the candidate's answers are submitted online, these tests are examined rather quickly, and the results are available within a few days. Also, these tests don't require a test centre; so these tests are usually much cheaper than offline tests.
So if you are looking for economic IELTS mock tests available to you wherever you are in the world and need to get your results fast, online IELTS mock tests are your best choice.
Conclusion
IELTS exam costs around $200 regardless of the country that you take your test. This is not exactly cheap. So if you take your IELTS test unprepared, it is very probable that when you get your IELTS report after a couple of weeks, it isn't your desired band score and you'll have no choice but to pay the fee again and re-sit the test.
By taking IELTS mock tests, which are a lot cheaper than the actual IELTS test, you can experience the test environment many times, and you'll save money and time by attending the IELTS test only when you are sure that you can get your desired band score.